On August 3, 2022, China's LED Initiative Conference was successfully held.
With the core competitiveness of scientific and technological innovation and leading technology, Ruifeng won the top 50 intellectual Property Rights in China's LED industry in 2021 and the top 50 LED Revenue in China in 2021.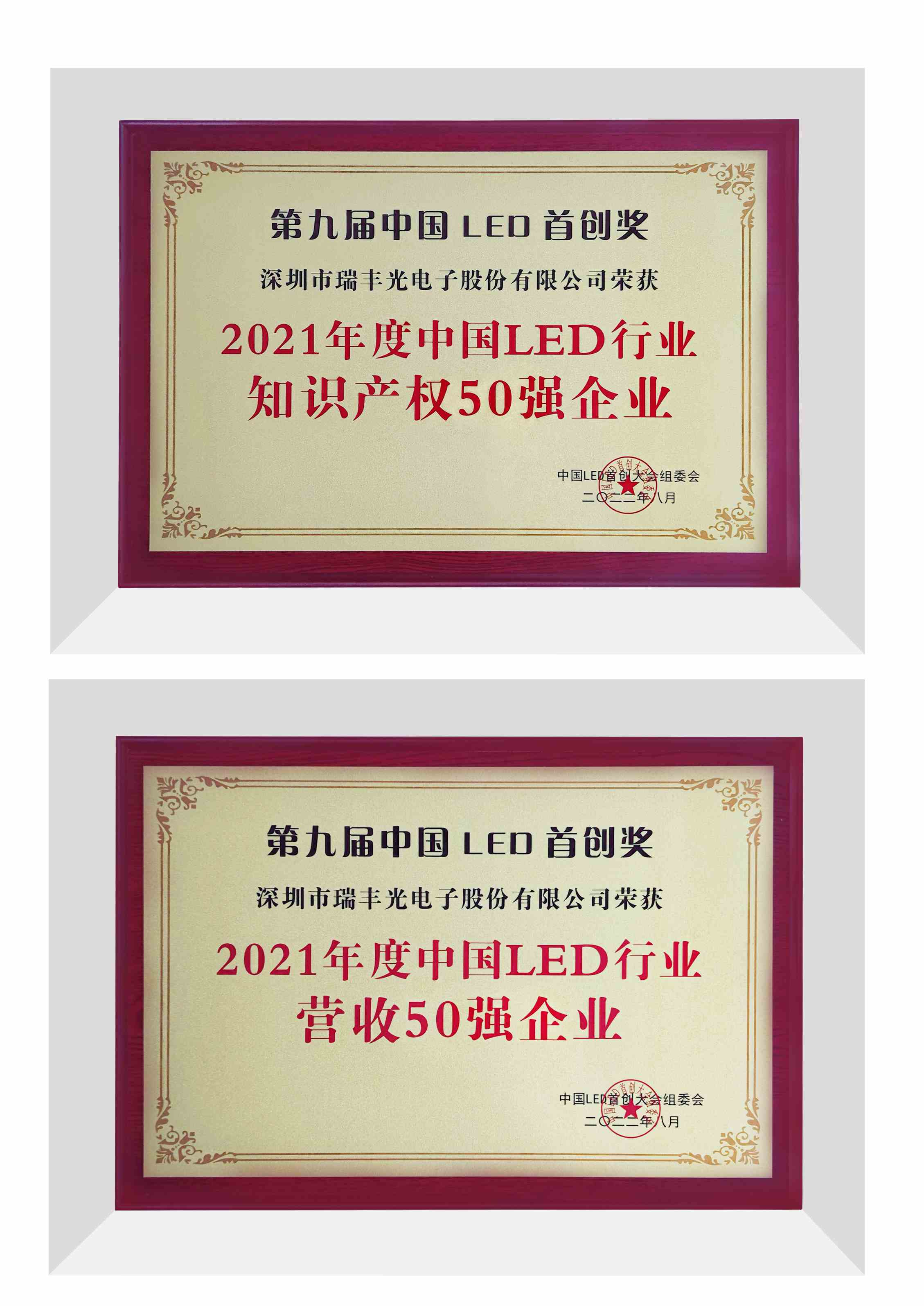 Double list, innovation and winning
Scientific and technological innovation, leading technology, has been the core competitiveness of Ruifeng photoelectric survival. In the future, Ruifeng Optoelectronics will continue to adhere to the concept of "innovative science and technology to enrich human life", integrate global resources and technology, continue to innovate and develop, and improve the core competitiveness and sustainable profitability of the company.