The Light emitting diode modules (LED modules) belong to the LED technology that can work independently. It can emit the light as the ordinary light bulb does while not using electricity. Apart from that, it is superior to the latter in many aspects.
l The LED module applies to portable devices due to no conducting filaments.
l The LED module is more energy-efficient than the conventional lamp, being eco-friendly.
l The LED module has a longer lifespan, reducing maintenance costs.
l The LED module is a creative light source available in a variety of colors, brightness levels, and beam angles.
In order to offer the most advanced LED module technology, Refond has made great endeavors to develop the LED module business. Our smart LED modules can achieve high illumination efficiency, high display resolution, low color tolerance, and high heat dissipation. As we offer complete and premium LED module solutions, people only need to consider what kind of module best suits their lighting project.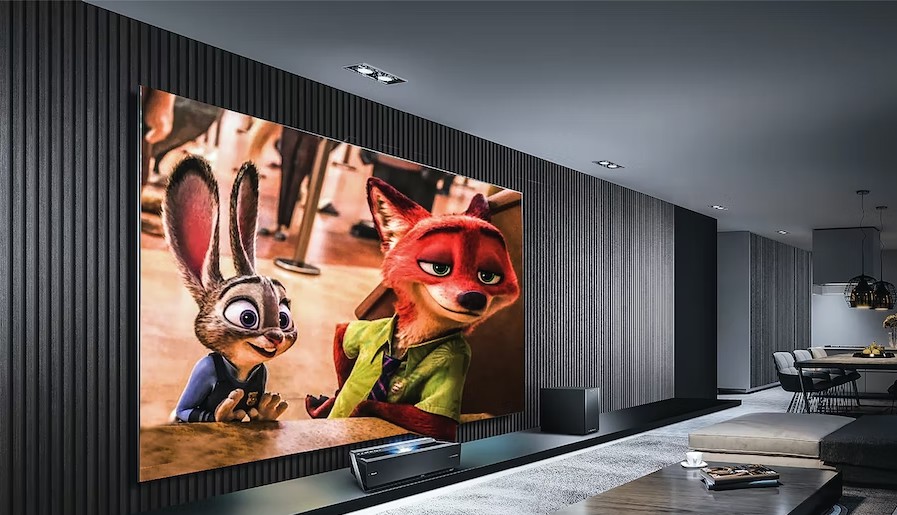 Application Scenarios of LED Module Technology
Basically, the LED module is used for illuminating signs or channel letters, but its applications are far from that. As the perfect lighting solution, the LED module can be used in various applications.
l Outdoor patio and landscape lighting
l Backlighting
l Store window lighting
l Reading lighting
l Automotive lighting
l Strip lighting
l Refrigerator lighting
l Lighting for facial care
Increasing Demands for LED Module
Great merits and wide applications allow the LED module to grow rapidly in different industries. In 2021, the global LED module market reached USD 5.614 billion, projected to increase to USD 7.7724 billion by 2028. The major value was created in general lighting, backlighting, and automotive lighting, with general lighting accounting for over half of the global LED module application market. Meanwhile, the automotive lighting market is also growing steadily. Explore the reasons behind this fast development; it should be said the excellent performance of the LED module is a key influencer in addition to the price.
The Most Advanced LED Module Solution from Refond
Specializing in developing and producing LED modules for years, Refond has the power to offer our clients state-of-the-art LED module solutions. Our LED module solution mainly falls into these categories: the indoor lighting module, outdoor lighting module, SMD LED strips, COB LED strips, grow lights module, the refrigerated lighting module, and smart lighting module.
1. Indoor Lighting Module
Our indoor lighting module technology ensures the basic brightness while creating a wonderful vibe. Under this category, there are mainly three kinds of modules: ceiling lights module, panel lights module, and linear lights module, which is one of the most acclaimed ones.
Linear Light
s Module
l This LED module light features good heat dissipation, which results from its PCB thickness of 1.5mm, conductivity of1.5W/MK, and copper thickness of 75um.
l Our linear lights module can change the color temperature every 100K, and the CRI can change from 81 to 95.
l It realizes high efficiency of 110-185 (lm/W).
l With the view angle of 120°, our linear lights module can cover the brightness for a wider area.
1. Outdoor Lighting Module
Our outdoor LED modules emit enough brightness and offer a high resolution for any outdoor scenario. No matter for roads, expressways, stadiums, or airport lighting purposes, they can easily offer a fantastic lighting solution. Here list the street lights as an example.
Street Lights                                                            
l This street light module has many options for rated power, including 60W, 100W, 150W, 200W, 240W, and 320W.
l Its luminous efficacy reaches 125-135lm/W, ensuring a reliable lighting solution.
l It has a long life span of 50000hr, which is longer than the average one.
l Its ambient temperature ranges from -40 to 45℃, suitable for many scenarios.
l This module is certified by CE, TUV, and CCC.
l There are two light distribution types available: Type II (55*150°) and Type III (75*150°)
SMD LED Strips
Our SMD LED strips are characterized by high density, linear light emission, high reliability, and strong bending resistance, proving an excellent lighting solution for many indoor and outdoor scenarios, including the cabinet, shelf, and display case. Here is one of the most outstanding pieces.
2216 LED Strip
T text-indent: 21.0000 pt; text-align:justify;" > l The
leading- industry packaging technology is applied to this piece, allowing our
lighting modules
to show great performance.
l The LED module light shows excellent consistency of light and color;
l It is suitable for the panchromatic region with full display and spectrum.
l Being compact and flexible, our 2216 LED strip caters to various needs for different widths, densities, and combinations of light strips.
l It has passed LM-80.
COB LED Strips
Our COB LED strip solution can offer single and full color, applicable to dark slot backlight, delineation, Here's an example of our outstanding COB LED module solution.
COB RGB Full Color LED Strip
● It is light spot-free, giving the best lighting experience.
● With the light-emitting angle of 180°, it is not attractive by a minimum bending radius of 50mm, single-ended power supply, and maximum use length of 5 meters.
● It shows excellent switching between home and entertainment areas.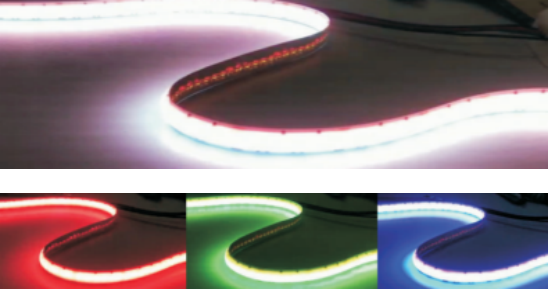 Grow Lights Module
The grow lights module LED is used to optimize the planting system, resulting in a shorter growth cycle, higher yield, better quality of crops, and bloom in the off-season. It is the go-to option for fruit, flowers, seedlings, and plant factories, projected to be the future of agricultural planting. Here is one of the ideal solutions for plants.
Dragon Fruit Grow Lights
l Its working voltage ranges from 100 to 277V, with the frequency reaching 50 or 60Hz.
l The light source spectrum is full spectrum 4000K+660NM red.
l The irradiation distance is ideal at 50 to 80 centimeters.
l The module works the best with the irradiation distance from 50 to 80 centimeters.
l For 2 to 4 months, there is a need to fill the light.
text-align:justify;" >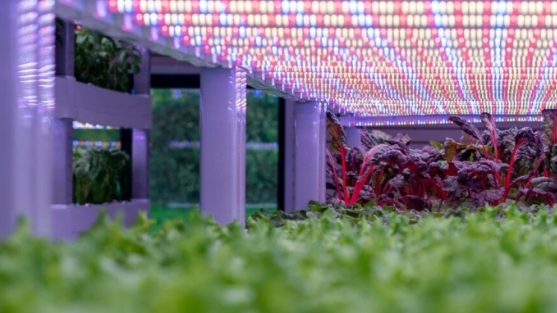 Refrigerated Lighting Module
Our refrigerated lighting module features high light efficiency and good color uniformity. Its great lighting performance enables it to be widely used in wine cabinets, refrigerators, freezers, etc. Here are some of its key features.
l Besides showing great heat dissipation, the module can pass the 65°ball pressure test.
l It is waterproof with the grade of IP68.
l Its thermal current error is controlled within 5%, minimizing the likelihood of errors.
l This module LED has different structures, such as vertical, horizontal, semi-vertical, and combined, satisfying different needs.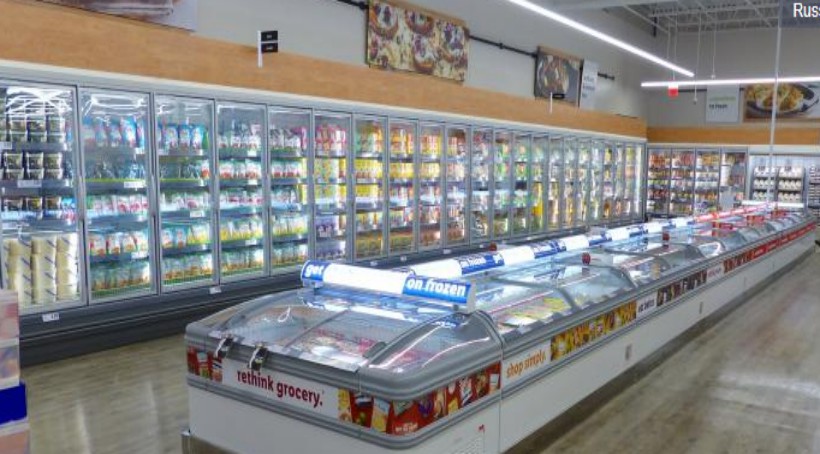 Smart Lighting Module
The smart lighting module LED realizes the possibility of colorful lightning, adding beauty and vibe to different scenarios, such as household decoration, irregular decoration, e-sports games, cinemas, KTV, game halls, large entertainment venues, etc. The smart pixel LED module is one of the typical representatives of our smart lighting module solution.
Smart Pixel LED Module
Two lighting modes are available: SMD 5050RGB+SMD 3528 3000K+6500K and 5050 addressable R+G+B+3000K+6500K. The first lighting mode consists of R, G, B, 3000K, and 6500K (each is over 100MA), and the voltage reaches DC24V. And the second mode is supported by RGB lighting with a current of 1.8A and voltage of DC5V. Different in lighting current and voltage, these two modes can emit blue, green, red, and white lighting apart from supporting pixels.