There are various LED chip types available on the market. These are important components of modern display products as they determine key factors like color accuracy, luminous efficiency, CCT, and CRI, which can impact the reliability and longevity of the LED. Different LED chip types also have varying costs, so choosing the appropriate one for the intended application can help optimize the balance between performance and affordability.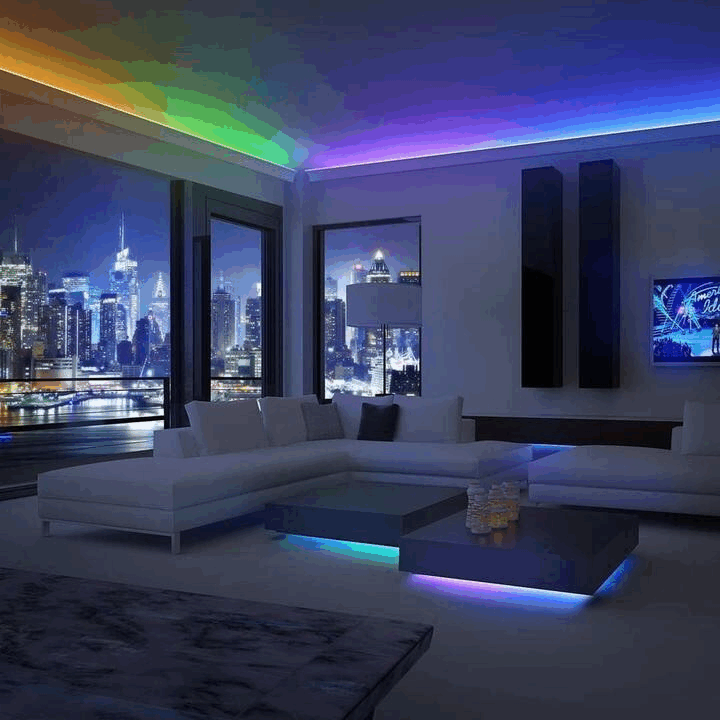 The Importance of Choosing the Right LED Chip
Choosing the right LED chip type is important because what you choose will directly affect key factors in the display world. These include the following:
· Luminous Efficiency: Certain LED chip types are known to produce higher amounts of lumens, and they also have a better lumen-to-watt ratio.
· CCT and CRI: Different types of LED chips have different color temperature ranges and color rendering indexes.
· Thermal Performance, Lumen Maintenance, and Longevity: The type of LED you choose will determine how much maintenance will be required. Different types of LED chips have different thermal resistance levels. They also have different lifespans and maintenance requirements.
· Size and Weight: It affects factors like color uniformity. Some types are smaller and take less space, while others are heavier and take more space, but they are also more durable.
· Cost: Certain LED chip types are affordable and valuable for long-term use because of their energy efficiency and low maintenance.
Common Types of LED Chips
DIP, SMD, and COB are the three most common LED chip types. Read on to learn about their definitions, features, and applications to decide which is right for you.
1. DIP LED Chip
Dual In-Line Package (DIP) LED is the traditional LED chip type. It has a "bullet" or "pill" shaped design. Its key features include:
· More durable against blows and impacts.
· Brighter and suitable for outdoor use.
· Energy-saving design with color options like green, blue, and red.
The applications of DIP LED include:
· Many electronics and home appliances, e.g., dashboards, TVs, computers, etc.
· Public utility vehicles and supermarkets.
· Ideal for use in decorative and lighting purposes.
· Suitable for >P10 screens that are viewed at a far distance.
2. SMD LED Chip
Surface Mounted Device (SMD) LEDs are the most popular type of LED chip available on the market. SMD brings many improvements to the DIP LED type. Different SMD LED chips provide different lumen outputs. The most common models include SMD 2835, SMD 5050, and SMD 3528. Key features include:
· Lighter, smaller, and faster design than DIP LEDs.
· Ideal to be placed close together, resulting in less space usage.
· More versatile than DIP LEDs and also much brighter.
· Three diodes encapsulated in a single LED pixel. Ideal for delivering the full-color image.
· Higher pixel density and higher resolution support.
The applications of SMD LED include:
· Vehicles, home illumination, backlighting, industrial lighting systems, monitor screens, and indoor and outdoor decorative lighting.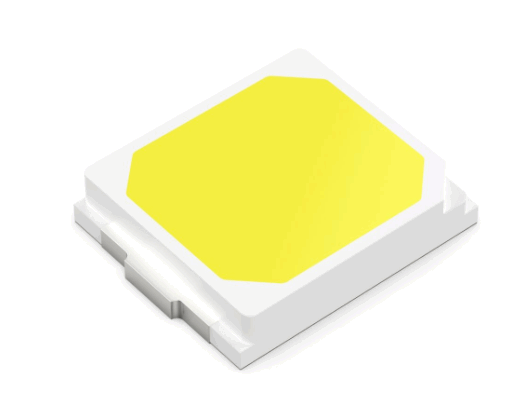 3. COB LED Chip
Chip-On-Board (COB) LEDs are the most advanced LED chip available on the market. The package design of the COB LED chip resembles one LED lighting panel instead of multiple LED lights. Its key features include:
· More condensed design because of using multiple diodes.
· Direct attachment support for better heat dissipation.
· Smaller size, hence more desirable.
· Capable of producing high-intensity brightness.
· Extremely energy efficient.
The applications of COB LED include:
· Spotlights, downlights, street lights, and other various lamps.
· Smartphones, cameras, etc.
The Evolving Trend of LED Chip Light
LED chip technology is evolving rapidly. Manufacturers are always researching ways to improve this valuable technology's quality, performance, longevity, and other factors. Design methods and production approaches for these components are now more impressive than ever, and companies are already producing LED chip types that provide better quality light and brighter displays while using less energy at the same time.
In the future, more LED chip types and styles will be introduced. Some key types to look forward to including Multiple Chips and Cups on Board and Multiple Chips on Board. These new technologies will have greater brightness, a more focused light beam, longer life, better heat dissipation, a smaller design, and nearly zero decay.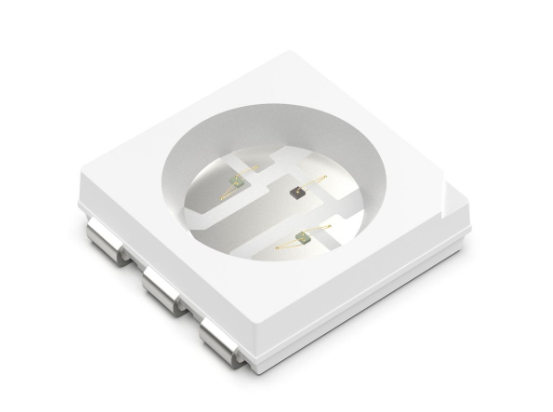 Refond Supplies a Wide Range of LED Solutions
Established in 2000, Refond is a renowned name in the LED chip manufacturing industry. We manufacture and supply a wide variety of LED chip types and solutions. Mini LED technology is one of our major focuses as it is considered the future of displays.
With over two decades of experience in LED chip production, Refond can offer display technologies with higher brightness, clear resolution, higher contrast, and other top features. We partner with global display brands to help develop TVs and display products that satisfy the increasing demands of consumers. If you are looking for reliable LED chip display solutions, get in touch with Refond by visiting our official website.