Industry weather vane
Lighting & Building
The biennial Frankfurt Lighting exhibition, Lighting+Building, will be held from October 2 to 6 at the Frankfurt Pavilion in Germany. As the world's largest exhibition of lighting and building appliances, it is one of the most influential international exhibitions in the lighting industry, bringing together all kinds of cutting-edge products and innovative technologies from all over the world.
Independent innovation is the basis of Refond Optoelectronics industry, we are committed to exploring the frontier of technology, with innovative technology to provide customers with products to meet the needs of differentiation. In this exhibition, Refond Optoelectronics will also appear with a new look, showing a number of innovative products.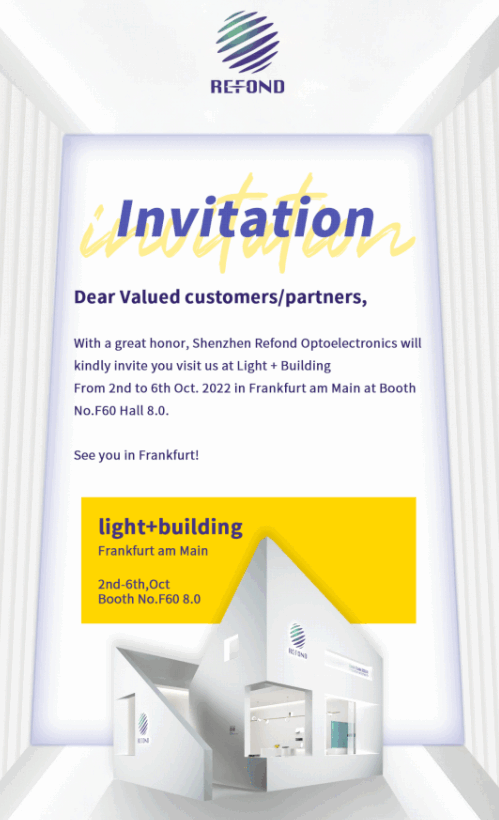 Innovation in science and technology enriches human life
Innovation & Enriches life
"Imagine the shape of light, realize the imagination of light" is the theme of the Refond Optoelectronics exhibition hall.
By showing the change & shape of light, we can realize the imagination of light in technology, art, fashion and life. We hope to arouse people's deeper demand for light through such a space and meet people's different imagination of light.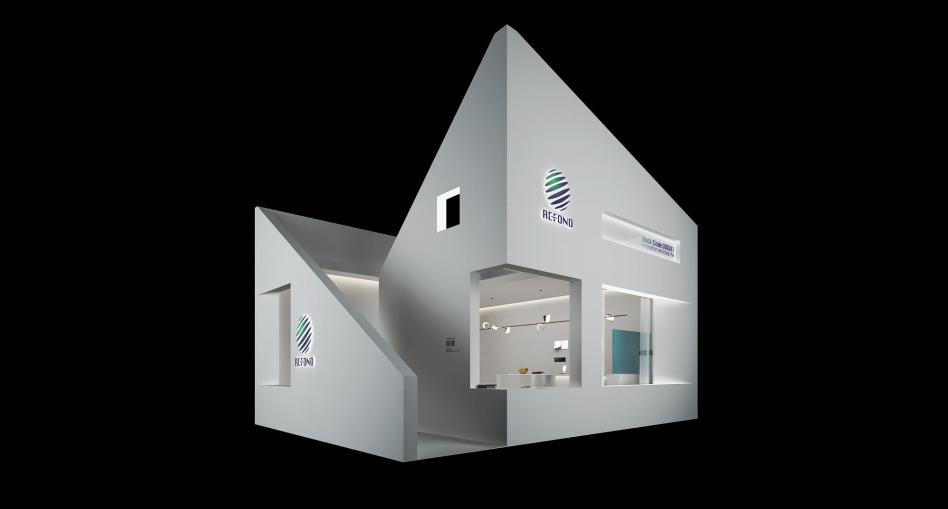 The whole exhibition hall is designed around the light, and the "light and shadow" is embodied. Abandon the complicated decoration and dazzling lights, simple and clear lines and sections with pure white colors, show the most original appearance of light; The perfect combination of unique shape and innovative technology creates a warm, pure and eclectic light space.
Let technology, art, fashion and life collide with light here.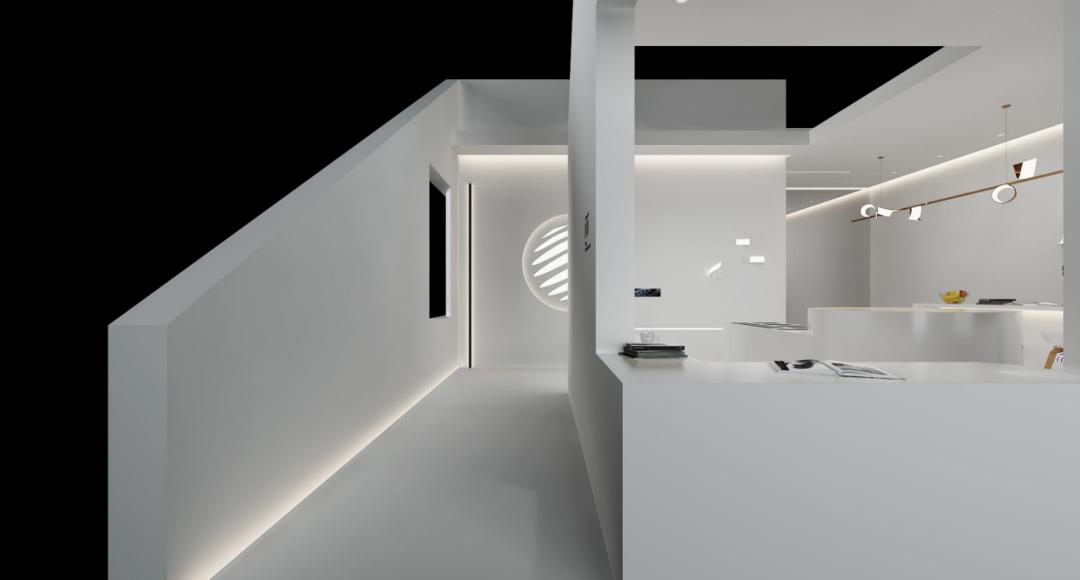 Leading the industry once again
Innovation & Technology
This exhibition, Refond Optoelectronics innovation products LED flexible light ushered in the industry debut. Thin design, flexible and bendable, soft light, uniform brightness, flexible point, line and surface design, according to customer needs to customize different shapes. Or curled, or slightly warped, or flat, let the light wanton transformation.
We hope that in addition to the most basic lighting function, light can show the possibility of expression in the creation of space scene and atmosphere. Even if the light is not turned on, it can also become an important factor in space aesthetics.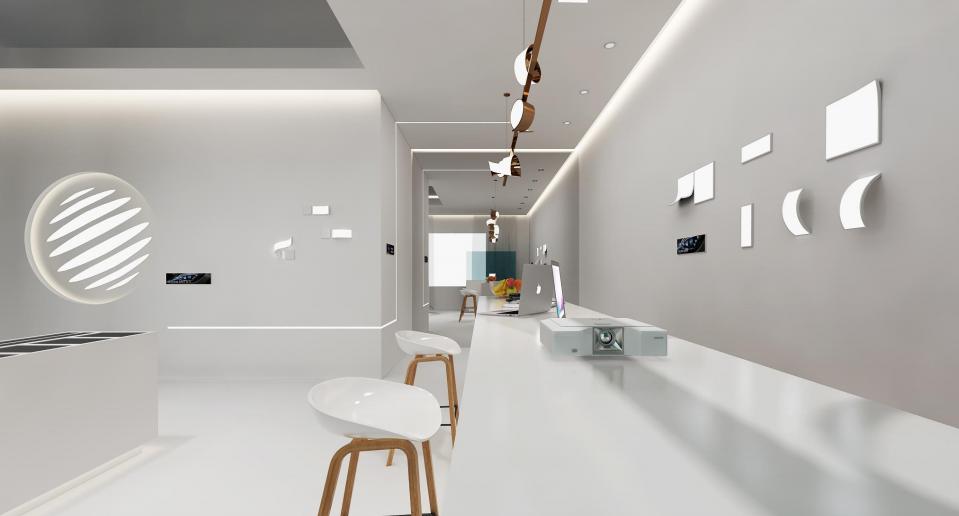 Refond Optoelectronics · flexible light display area
The scene will also show the transparent laser ultra HD transparent photonic film, as a new display material, can be widely used in the projection industry, ultra-thin, ultra-high resolution, to meet the needs of ultra HD image display.
Let the light stay in space, present you and my imagination.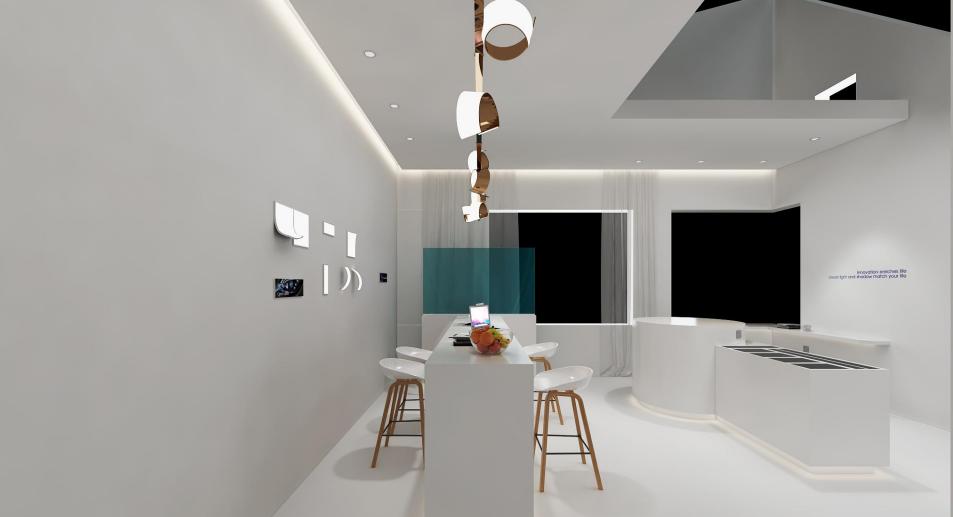 Transparent laser ultra high definition transparent photonic film display area
In addition to innovative cutting-edge products, Refond Optoelectronics will also show the company's advantages of module solutions: steerless dimming module, indoor long lamp module, outdoor street lamp module and intelligent refrigerator lamp module, etc., to provide customers with high-quality and mature product solutions.
Walk with imagination
Innovation & Cooperation
From October 2 to 6, 2022, F60, Hall 8.0, Messe Frankfurt, Germany, Refond Optoelectronics will be there for you.
Imagine the shape of light and realize the imagination of light.