Recently, ruifeng photoelectric wholly owned subsidiary of shenzhen ruifeng photoelectric purple light technology co., LTD. (hereinafter referred to as the "red FengZiGuang") with remarkable capacity for independent innovation, strong comprehensive scientific research strength, through layers of review and evaluation, innovation of science and technology commission of shenzhen, shenzhen bureau of finance, state administration of taxation issued by the tax bureau of shenzhen joint "high-tech enterprise certificate".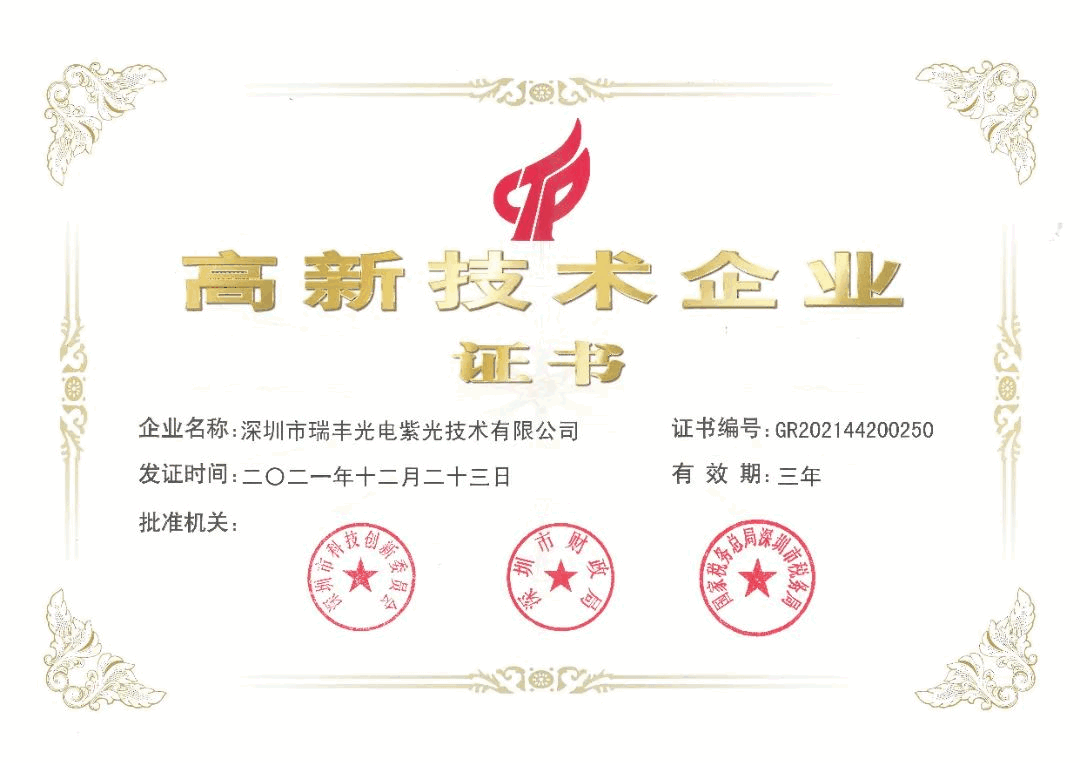 According to the national high and new technology enterprise recognition and evaluation standards, an enterprise must meet the requirements in core independent intellectual property rights, the ability to transform scientific and technological achievements, the organization and management level of research and development, growth indicators and other aspects of comprehensive ability, and pass the examination and recognition, in order to obtain the certificate. The national high-tech enterprise qualification is the authoritative recognition of Ruifeng Unisplendour technology strength and research and development level.
Since the outbreak of COVID-19 in early 2020, people's awareness of health protection has been increasing, and the heat of UV LED market remains high. As an old player on the UV LED circuit, Ruifeng Unigroup adheres to the demand-oriented, carries out in-depth research and technological innovation, and actively lays out the market in the UV LED field. With excellent R & D and innovation strength, the company has applied for more than 50 patents, authorized 8 invention patents, 27 utility model patents and 15 appearance patents. At present, Ruifeng UV LED products cover air sterilization, surface sterilization, curing printing, 3D printing, phototherapy beauty, plant lighting and many other fields. In the field of LED devices, cooperated with the client to complete a number of project studies on home appliances, water treatment, industrial water sterilization products, and UVB 308nm module accounted for more than 80% of the domestic market. In the C-terminal product market, the UVC LED deep UV sterilization technology, new antiviral composite materials and anion fresh air purification technology of UVC deep UV sterilization & air purification products "Magic Companion" series, has successfully cooperated with several well-known enterprises to deliver a large number of applications on the market.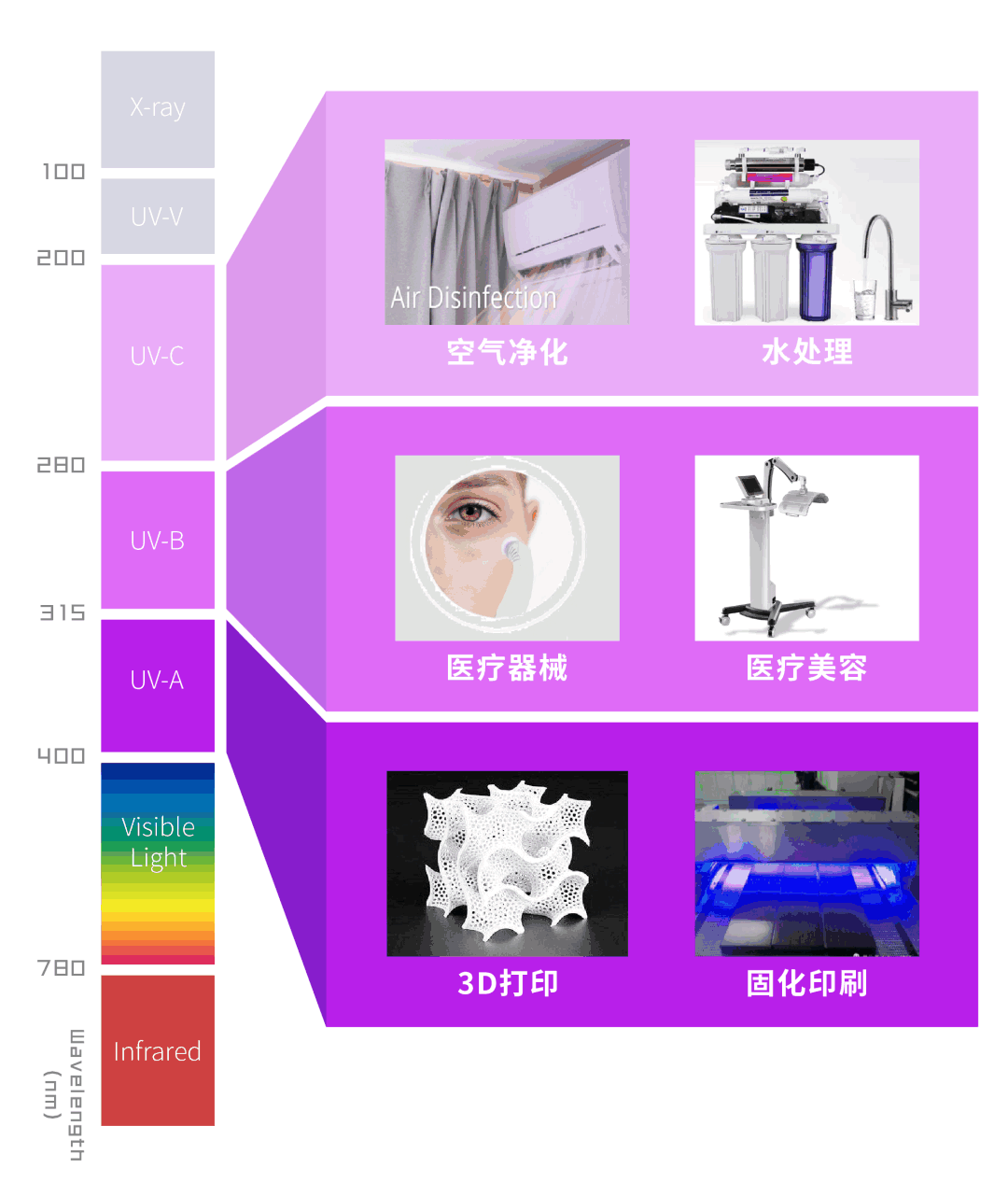 In the future, Ruifeng Unigroup will continue to adhere to the concept of innovation-driven development, closely follow the direction of UV LED market, fully integrate R&D and innovation resources, expand capacity scale, and provide customers and terminal markets with better products and solutions.