Spring hidden Meng Xia Lin, ten thousand wood green shadow, the season of spring and early summer mountain flowers in full bloom, mosquitoes began to rage, all kinds of mosquitoe-killing tricks also immediately become a scenery of life. However, traditional chemical mosquito repellent products, such as mosquito repellent incense, mosquito repellent liquid and various aerosol insecticides, have the possibility of harming human body and polluting the environment. In recent years, they have been gradually replaced by physical mosquito repellent methods such as ultraviolet CCFL lamp and LED light source.
Including LED light source for energy saving, no pollution, resistance to vibration, small size and shape design flexible, easy to control and so on characteristics, has become a mainstream way of physical drive midge, Switzerland abundant photoelectric solution as a professional LED light source, starting from their own advantages, especially new portable drive midge filament, use a special light source in the scientific, safe and efficient drive midge at the same time, To solve the plight of mosquito infestation and improve people's life comfort.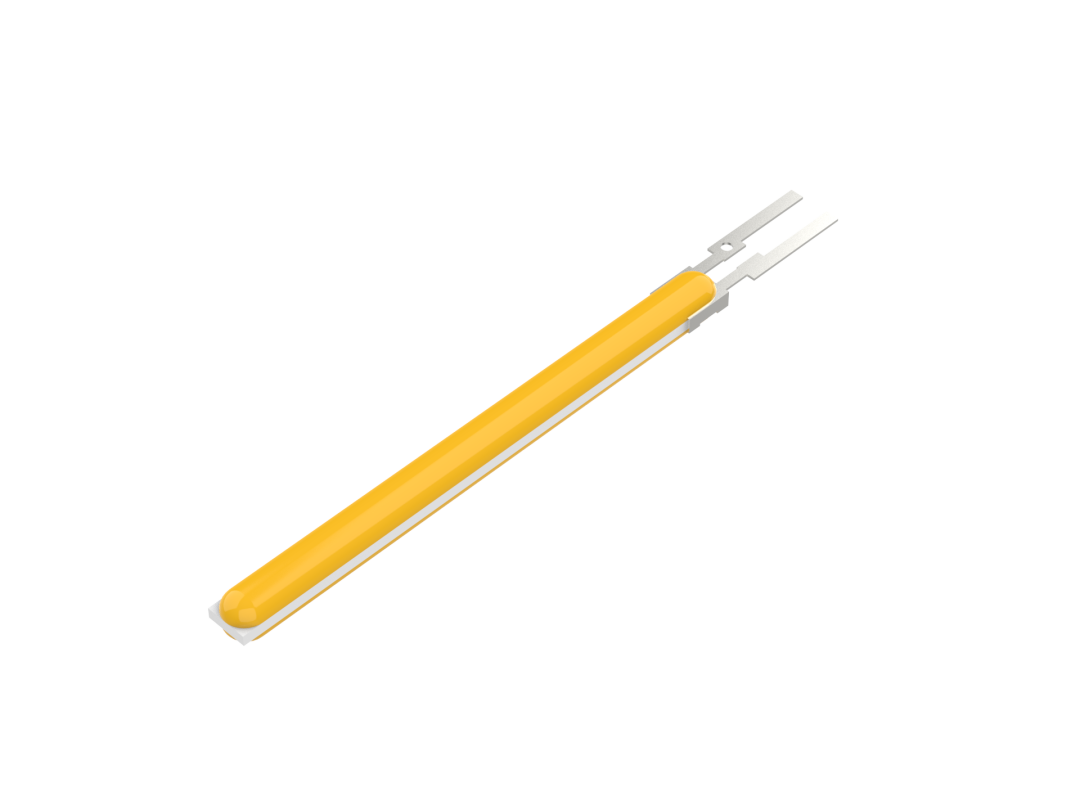 Solve the end user pain point, Refond new convenient mosquito repellent lamp filament more understand you
1. Studies have shown that mosquitoes have different reactions to different light waves. Researchers use special light source materials to drive mosquitoes with visible light, which is the safest and environmentally friendly high repellent product at home and abroad.
2. Use light waves of 530-590nm, which are most acceptable to human eyes, least visual fatigue and most visible, to repel mosquitoes. The filament becomes yellow after shining, filter out harmful ultraviolet and infrared rays to human eyes, and do not harm human eyes while repellent mosquitoes, do not release harmful substances to human body and the environment;
3. Use mosquito-sensitive light source to achieve mosquito repellent effect, avoid killing mosquitoes and causing "mosquito bodies everywhere", and maintain a clean and comfortable living environment.
A variety of specifications can be selected,Refond Optoelectronicsnew convenient mosquito repellent lamp filament application is more abundant
1. To meet customer requirements, 3V-9V-12V-65V can be selected for indoor, outdoor, household, and park application scenarios.
2. In order to give customers more convenient experience, Ruifeng has upgraded the performance of the products. The conductive terminals are placed in one place without spot welding core column and bubble sealing process, which is plug and play.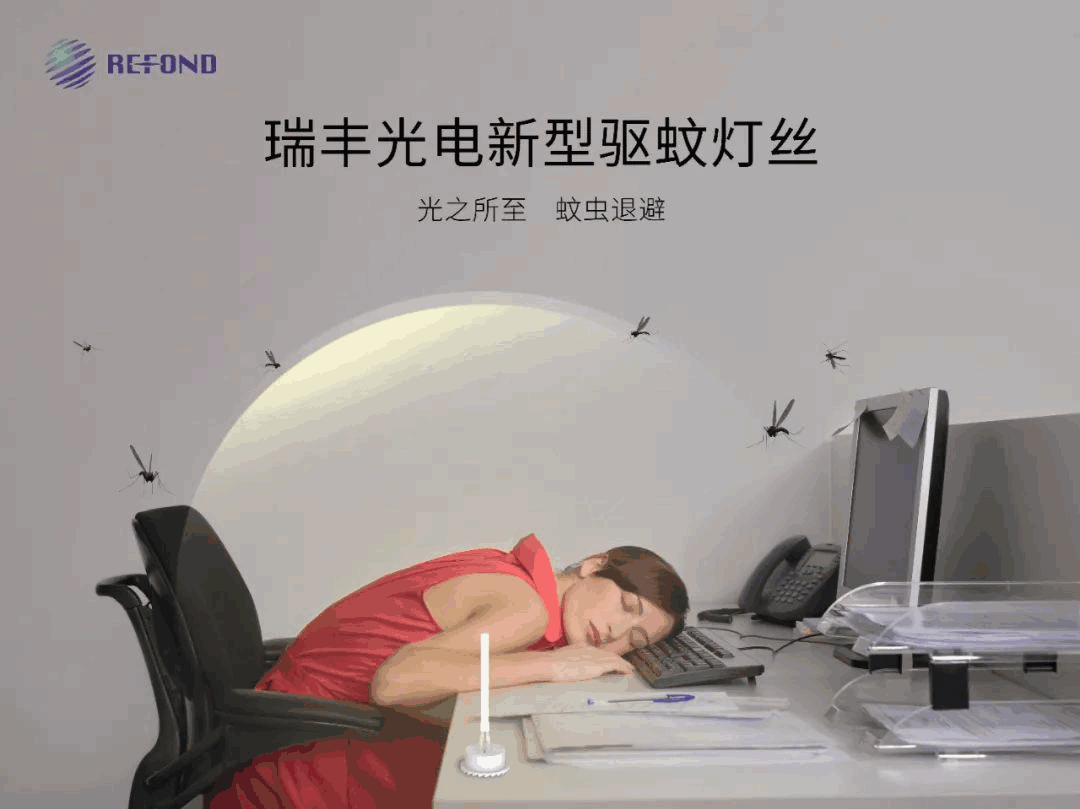 According to data from LEDInside, the annual shipments of commercial mosquito repellent and anti-mosquito lamps in China were more than 10 million units in 2020, and more than 30 million units in the household market. The market replacement rate of LED mosquito repellent lamps is expected to reach 90% by 2025.
Along with the market demand for products of LED drive midge mosquito, technical requirements for products, Switzerland abundant photoelectric will continue to adhere to market-oriented, customer-focused, to improve product performance, increase product application areas to explore, to cooperate with clients in customized services, to provide customers with more quality products solutions, To create a more scientific, more comfortable and safer life experience for the society.