As we all know, filament lamp after years of development by the global market favor. Since 2015, flexible LED filament technology has gradually matured, and flexible LED filament antique lamp has become one of the leading roles in commercial situational lighting and atmosphere lighting! Refond optoelectronics for those routes leading market based ceramic heater technology platform, took the lead in 2017 to complete flexible filament full scale production and product development, after years of pioneering spirit, innovation and development continuously, derived the double color soft, flexible, four-color, five-color flexible, as well as superfine flexible flexible filament series products, loved by many customers, And with domestic and foreign well-known lighting manufacturers to establish the depth of friendly cooperation.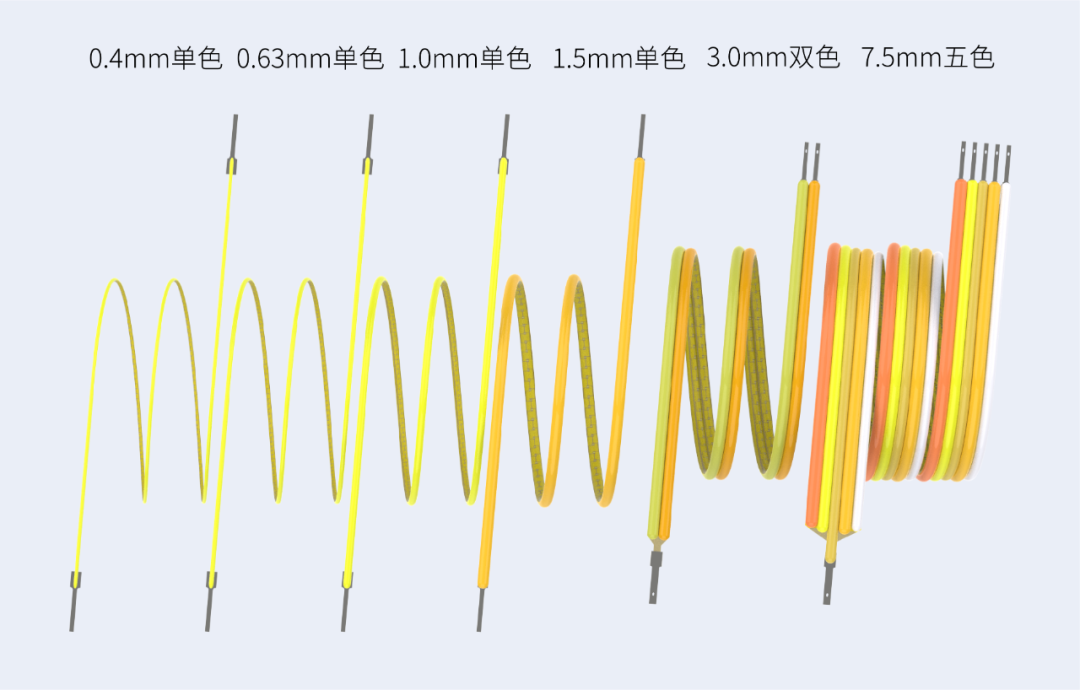 With the development of LED filament lamps and the impact of COVID-19, people have higher requirements for color consistency, richness and aesthetics of home life. Two-color flexible filament lamp as interior decoration lighting products, with its 360° full-angle luminescence principle, the filament can be bent at any Angle and diversified shape, light color soft, classic and retro characteristics, very in line with people's light color richness and aesthetic needs. At present, the two-color flexible filament in the market is mainly achieved by blue LED+ phosphor to stimulate two color temperatures. Because the flexible filament support is long, narrow and soft, it is difficult to ensure that the blue LED is in the middle of the phosphor in the actual production process, so the consistency is poor. In addition, the two phosphors contact each other and the colors interfere with each other, which further leads to the poor color consistency of the filament.
Therefore, how to solve the two-color flexible filament color consistency problem has become the industry's difficulty.
As a leading enterprise in the domestic packaging industry, Ruifeng Optoelectronics has made in-depth exploration and important technological breakthroughs to solve this problem by virtue of its own technological advantages:
At present, the product is jointly developing application projects with customers, and has been planned to be introduced into mass production in the near future, and has applied for national patent protection.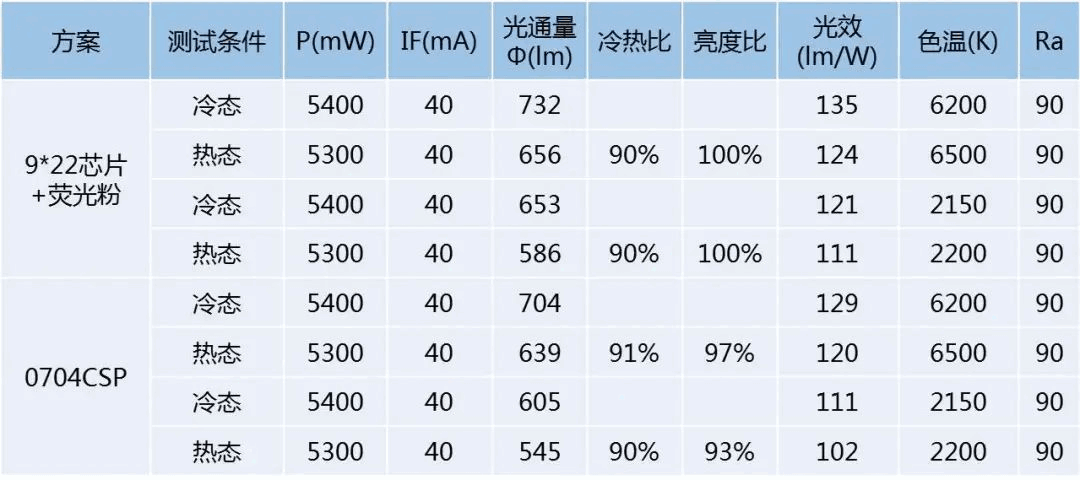 Note: The above parameters can be customized according to customer requirements
Compared with conventional two-color flexible filament, Ruifeng Photoelectric CSP two-color flexible LED of the same size has outstanding advantages in high light efficiency, 0704CSP (620mil LED) can be close to 9*22milLED light effect, with excellent visual experience.
Application scenarios
Refond Photoelectric CSP flexible filament lamp, has a unique glass bubble sealing process, the filament can be bent at any Angle to make graphics, text and other diverse shapes. Widely used in home furnishing, hotels, cafes, bars, cafes, restaurants and other different places of decoration and lighting. The light is classic and warm, elegant and retro. A variety of styles can be selected by you, and different moods can be changed at will, which can meet different actual needs and bring unprecedented lighting experience.
As a world-renowned LED packaging and application solution and product provider integrating R&D and production of LED light source, Zhejiang Ruifeng Yiwu Industrial Park, a subsidiary company, has the largest flexible filament capacity of 1.6KK/ month, which ranks the forefront of the industry. PDT team provides rapid response and support. For intelligent lighting with LED packaging product quality and performance improvement, Ruifeng Optoelectronics has been on the road. Ruifeng CSP two-color flexible filament with small color tolerance, ultra-fine, high light efficiency outstanding advantages, based on its unique innovation, strong market competitiveness and broad market prospects, this technology has been praised by customers, the future CSP two-color flexible filament in the field of intelligent flexible filament lamp will shine!