Refond optoelectronics & ZhaoYi jintong | win-win cooperation
July 25, Ruifeng photoelectric and trillion golden color electronic paper cooperation signing ceremony held in Ruifeng headquarters Ruifeng photoelectric building. Gong Weibin, chairman of Ruifeng Photoelectric, Li Ke, general manager of Trillionton, and other representatives of both sides attended the signing ceremony.
The strategic cooperation between Ruifeng Optoelectronics and TRGCOM is conducive to both parties' advantages in their respective fields, and the organic integration of Ruifeng Optoelectronics' accumulation in technology and product with TRGcom's resources in market and channel, so as to achieve mutual benefit and win-win situation.
DES electronic paper products | technology innovation
In recent years, electronic paper technology has developed rapidly with the unique label of "paper-like display", which has become a beautiful landscape among many display technologies.
As a representative of LED industry innovation force, Ruifeng Optoelectronics maintains great sensitivity and passion for emerging markets. Set up the touch module product line, responsible for the R&D, production and sales of DES electronic paper and touch module. The products cover ultra-thin-TP (GF2)/Ultra-thin-TP (GFF) series, e-label, e-paper plate, e-paper blackboard, full-fitting parts, whole machine e-paper and other businesses, which can be applied to smart retail, smart office, smart education, smart logistics, smart transportation and other fields.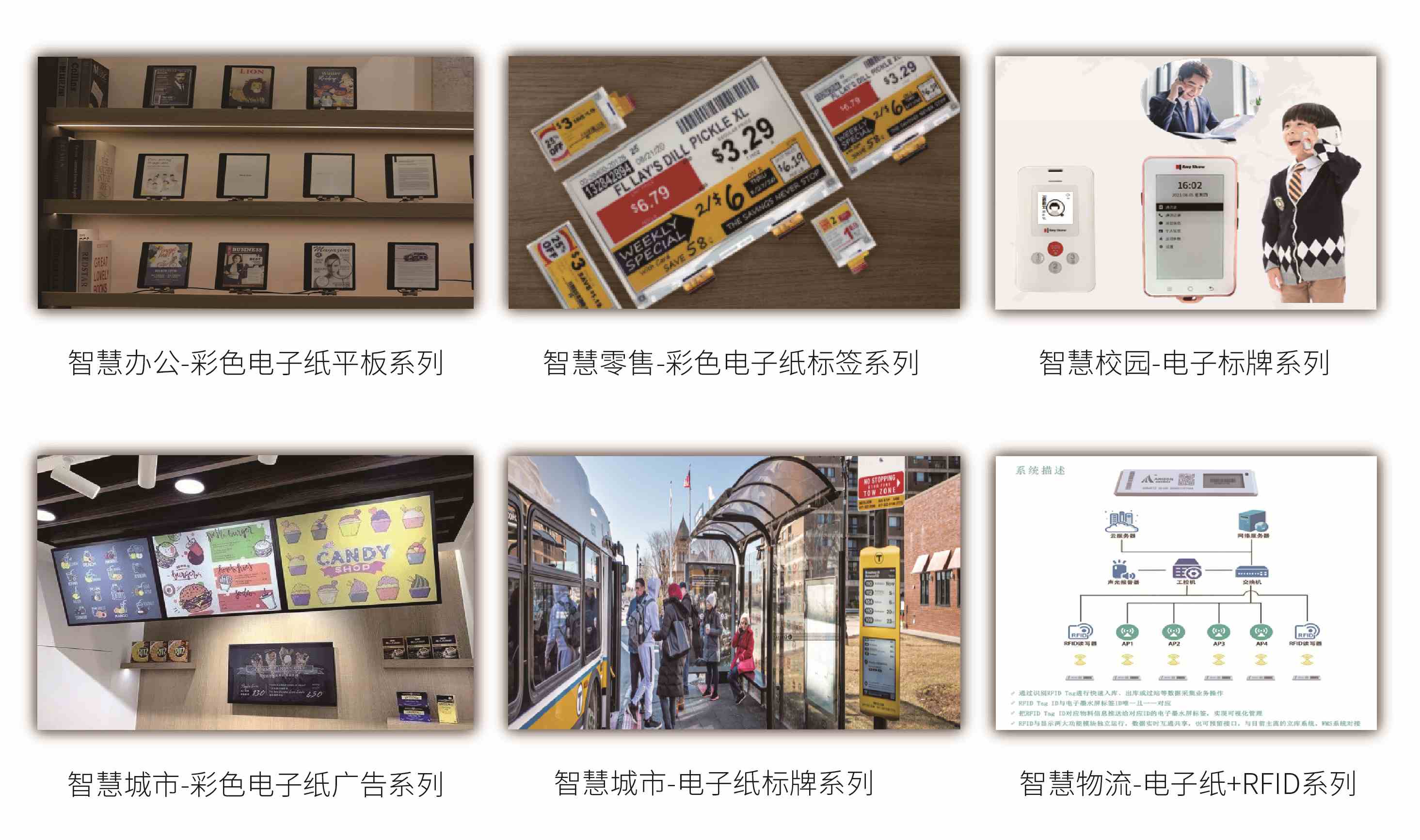 1. A new experience that liberates your eyes
DES electronic paper picture vivid, colorful, clarity also had a greater leap, the display effect is more perfect. And no blue light is not dazzling, reading for a long time does not hurt the eyes, in the strong light also has excellent visibility, in the visual experience has a more outstanding progress.
2. Paper-like display, ultra-low energy consumption
DES electronic paper has both dynamic information display and comfortable reading experience on the basis of preserving the display effect of paper. Ultra-high cost performance, power consumption is only 1-3mA, the picture can be maintained even without electricity, reduce the consumption of disposable paper, more energy saving and carbon reduction, and help promote the development of sustainable smart city.
3. Extremely thin, mature technology
DES electronic paper supports the whole process of ultra-narrow frame from design to full fitting. GF2 frame: 5.0mm, thickness: 0.57 ~ 0.6mm; GFF structure frame: 6.5mm, thickness: 0.65 ~ 0.7mm.


The future development of | life wisdom
In the future, e-paper products will appear in various fields and occasions, replacing traditional paper, realizing various applications of digital, recyclable and intelligent iot, and participating in every aspect of People's Daily life. Ruifeng Photoelectric will be deeply committed to the application of e-paper in the smart industry, and provide more high-quality e-paper products and system solutions.