Hardware upgrade tamps innovation
Upgrade & Innovation
Recently, Refond Optoelectronics Shenzhen experimental center upgrade relocation project successfully completed, officially put into use. The experimental center covers an area of 1700 square meters, is Refond Optoelectronics to build a high-level modular research and development experimental center, is also Refond Optoelectronics to continue to enhance enterprise innovation and core competitiveness of one of the important facilities.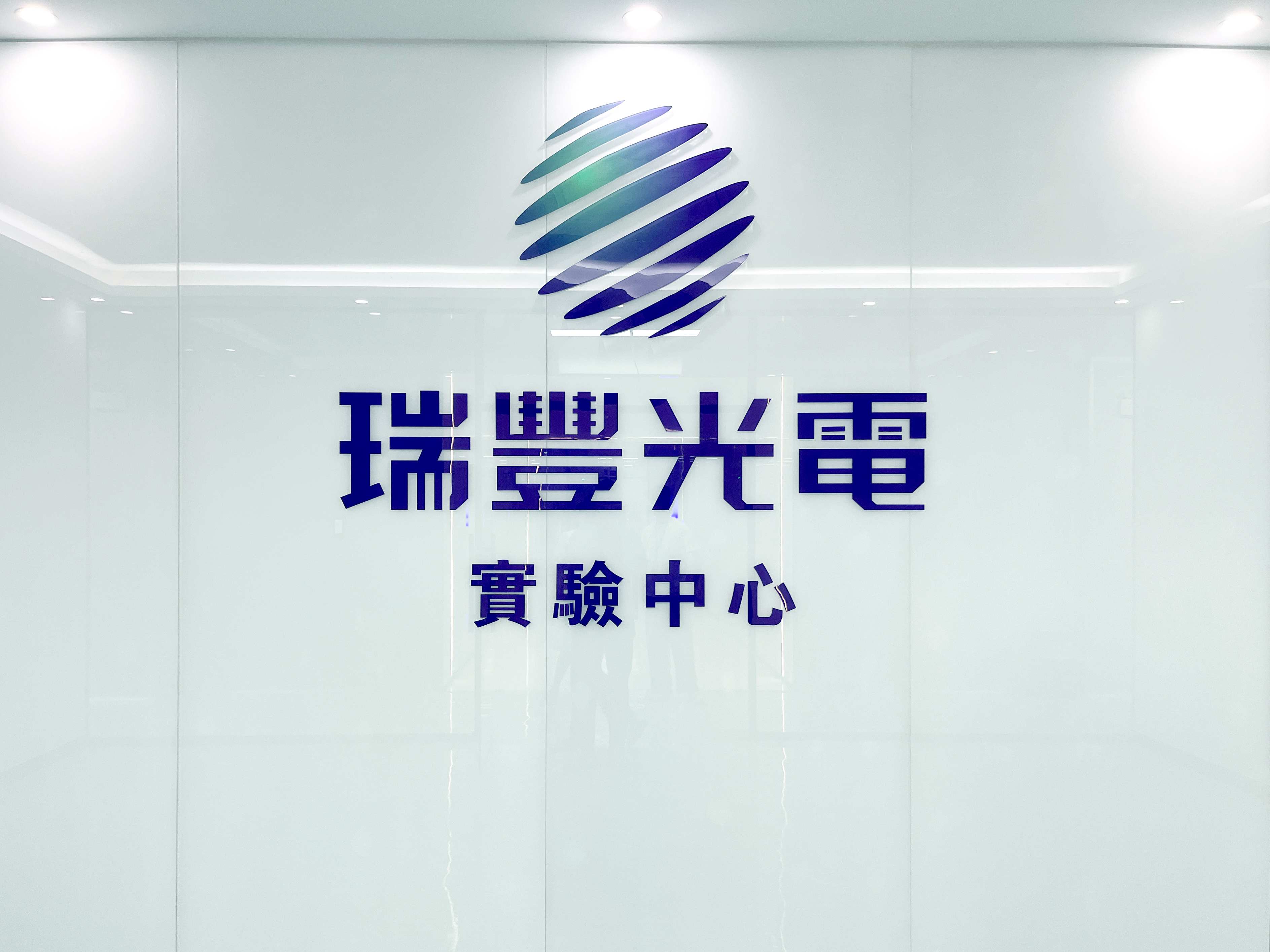 Refond Optoelectronics Shenzhen Experimental Center was established in 2013, and was recognized by CNAS in 2015. Relying on complete laboratory capabilities, Refond Optoelectronics is committed to creating a first-class LED R&D center. It has been approved as a national laboratory, Shenzhen LED TV backlight Engineering technology Research and Development Center, Guangdong LED TV backlight engineering technology Research and development Center.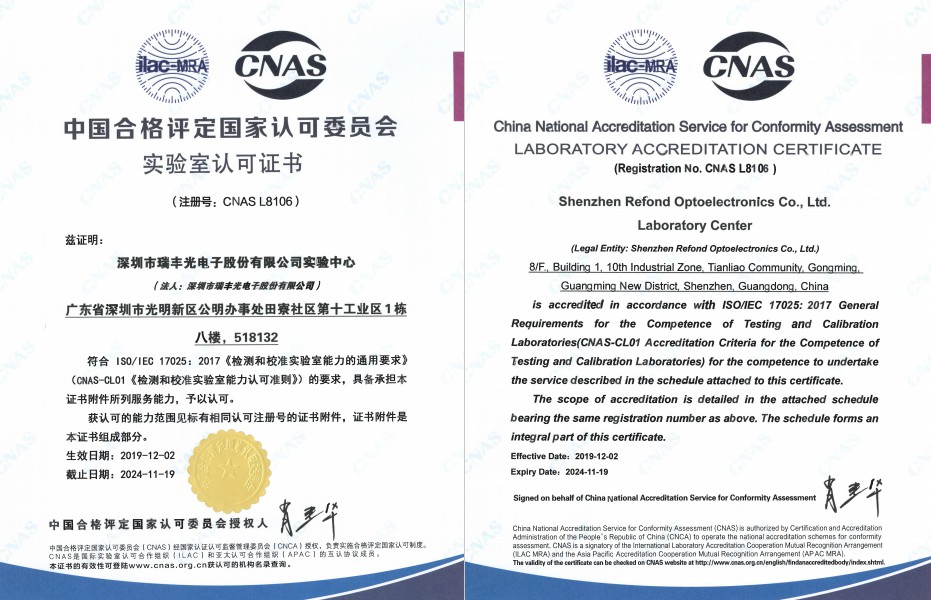 Introduction to the Experimental Center
Research & Test
Refond Optoelectronics Shenzhen Experimental Center consists of environmental laboratory, physical analysis room, photoelectric test room, failure analysis room, normal temperature aging room, grinding room, salt spray room, chemical analysis room, vibration laboratory and welding room. About 249 instruments and equipment, including 91 large equipment.
The experimental scope includes: optical, electrical, thermal parameters test, high and low temperature test, mechanical strength test, IP protection test, failure analysis and so on. The main standards covered are: optical related CIE127:2007, JESD51-51, environmental related GB/T 2423 series of national standards and IEC, ISO and other international standards.
Photoelectric test room
Mainly for photoelectric performance test, can provide LED photoelectric color thermal joint test and analysis for product development, including optical, electrical performance test, thermal resistance, ESD, standard parts calibration, etc. The main equipment includes: IS machine, photochromatic-electric integrated divider/meter, thermal resistance analyzer, leakage current tester, semiconductor tube characteristic meter, ESD, CS2000 spectrophotometric luminance meter with five-axis mobile platform, etc.
Environmental Laboratory
Mainly for reliability test, can provide quality and reliability test support for products from research and development to mass production, including environmental test, waterproof test, salt spray test, mechanical test, chemical test, etc. The main equipment includes: LM80 aging box, high and low temperature alternating wet heat test box, heat and cold shock box, HAST test box, ultra low temperature test box, vibration test platform, single arm drop tester and so on.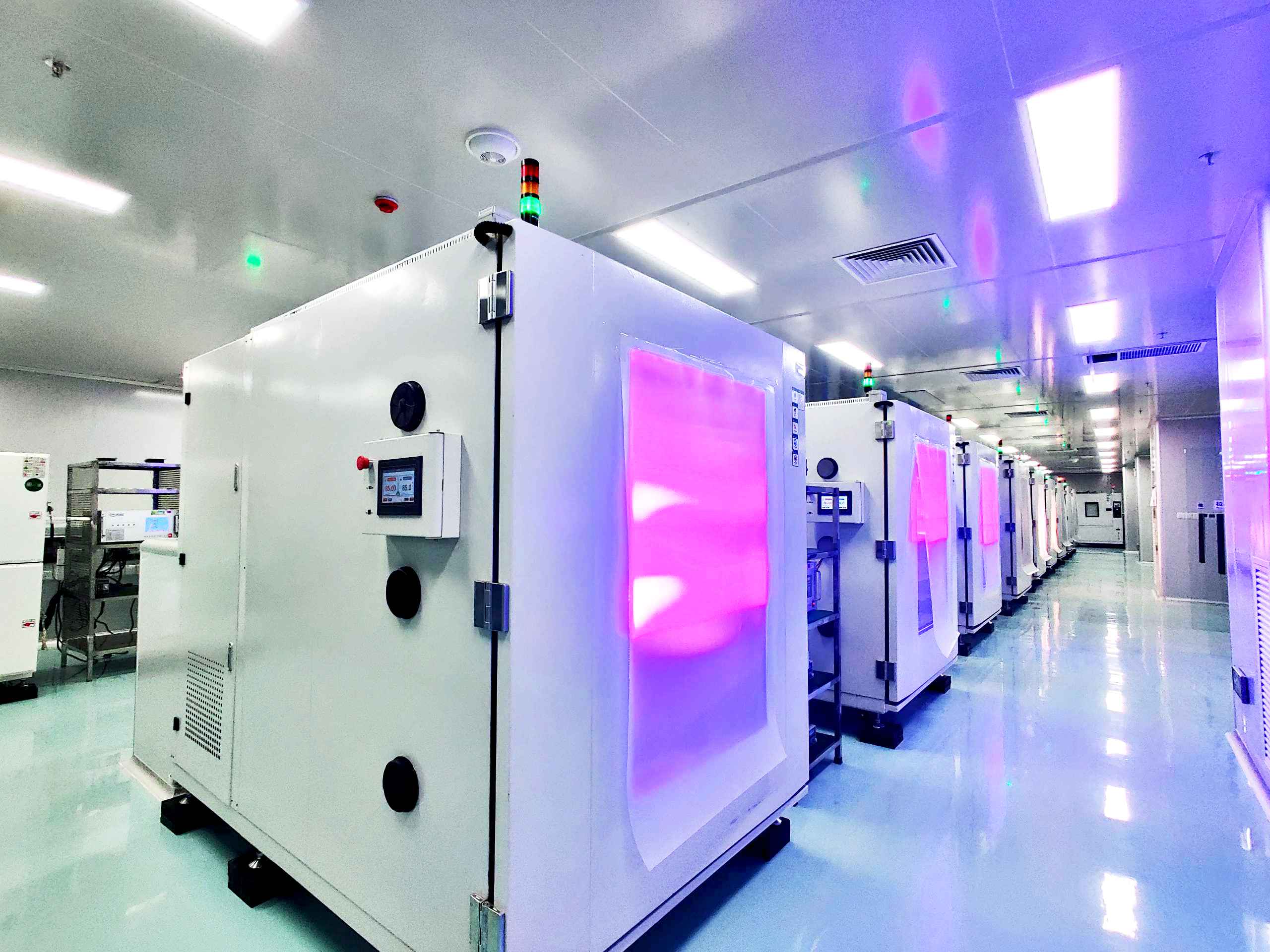 Failure analysis room
Failure ANALYSIS can provide necessary failure analysis solutions for product process anomalies or customer complaints, including electrical testing, nondestructive testing, characterization testing, slice testing, etc. The main equipment is: High magnification 3D optical microscope, X-ray transmission analyzer, C-SAM ultrasonic scanning microscope, Thermal Emission microscopy system, metallography grinding and polishing machine, DE-encapsulation, scanning electron microscopy, etc.
Smart lab helps innovation
Automation & Digitalization
Refond Optoelectronic experimental Center is moving toward automation and digitalization, focusing on building a smart laboratory. Adopting the construction concept of "business process to promote business collaboration" and "data-driven to promote business decision-making", the laboratory information management system is established to deepen the analysis of test data, and more perfect and accurate test data are used to help innovation and research, improve product quality, and provide customers with better products.