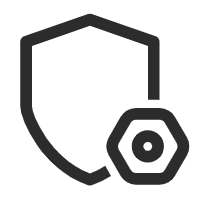 Stable quality
Refond Optoelectronics directly under the company CEO management quality management center, responsible for the company all product lines are all the process quality control and after-sales service, the organization set up in shenzhen, zhejiang, hubei three major production bases in quality management platform, and established the SQE/DQA/system/laboratory four headquarters functions platform, internal and external to the client's supplier quality standards and control objectives, Standardize the company's quality management process.

High quality performance
Refond Optoelectronics experiment center USES the various disciplines of the latest theoretical and experimental technology, software and hardware development, advanced technology development in the product, material open three large pieces of innovative research, and set up a special group of advanced equipment for joint development and design, from product design, process design to the reference guidelines and the test feedback, the whole process to reduce product failure rate, Provide better system optical design scheme.
Technical support
Refond Optoelectronics adhering to the emphasis on talent, scientific research, hard new concept, has a strong technical and technological research team. It has 423 high-tech personnel and scientific research personnel, accounting for 22.5% of the total number of Ruifa, and 26 top-level technical personnel including master's and doctor's degree (including national special correspondent).